What makes us stand different
Pulvinar accumsan lacus accumsan. A expedita laudantium, habitant maiores voluptatum massa curae, senectus distinctio porro distinctio necessitatibus iste.
Assets Developed by Equicap
Development and operation of a 23-acre Hydroponic Farms in India
Development of affordable housing project for Economically Weaker Section (EWS), Lower Income Group (LIG) and Middle-Income Group (MIG) in India
Development of a 12 MW biomass power project in Madhya Pradesh, India
Development of 2000 off-grid nano solar systems in rural areas of Bangladesh
Development of a 150+MW portfolio of hydropower projects in Pakistan
Development of 2 ground mounted and grid connected solar power projects in Bangladesh
Development of a C&I Solar Rooftop platform in Pakistan
Development of C&I solar rooftop platform in Nepal
Development of an agriculture related Bulk Storage and Logistics project, with a physical mandi (marketplace) for sale of agri produce, in India
Development of 80 MW nearshore wind project in Ben Tre province in Vietnam
Construction Management for a 37.6 MW hydropower project in Nepal
Development of a 500 MT per day Municipal Solid Waste Management Project in Sri Lanka
Our Clients (past & present)

Equicap Asia Pte Limited and InfraCo Asia Development Pte Ltd (InfraCo Asia) had entered into a Developer Services Agreement for South Asia region in April 2016. Equicap Asia provides project origination, pre-financial close project development, EPC management, and financial structuring services to InfraCo Asia in 6 countries in South Asia (Bangladesh, Bhutan, India, Nepal, Pakistan, and Sri Lanka). Under the agreement, Equicap Asia developed and enabled investments in 8 infrastructure projects (spread across four countries and covering Renewable Energy, Agriculture Infrastructure and Affordable Housing Sectors). The mandate ends on 2nd November 2022.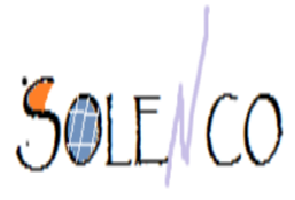 Solenco Infra Pvt Ltd ("Solenco") is the Renewable Energy project development arm of Equicap Asia, focused on developing Solar energy projects in India. Solenco de-risks early stage development cycle of the project by undertaking feasibility studies, securing land and interconnection approvals, before proceeding with detailed engineering, debt syndication and EPC works for the projects.

Equicap Agri Ventures ("Equicap Agri") has been incorporated by Equicap Asia with an aim to transform food and agriculture sector in India. Through Equicap Agri, we advise and invest in commercially viable projects, which meet our targeted Sustainable Development Goals.

Equicap Agri has two verticals, (i) advisory services in agriculture space, providing innovative and sustainable solutions for agribusinesses, and (ii) early stage Venture Capital investments for all stages of agri value chain (farm to consumer). Typical VC funding varies from US$ 50k to US$ 500k per investment. Please reach out to us at info@equicap.in for further details.